JMU Alumni – Draft Your Will Here, for Free!
Our new will creation platform is a powerful opportunity to build your legacy and shape the future of JMU—for free! Don't miss this opportunity to protect your loved ones and support the causes you care about the most. Click the link to get started today.
Will Planning Wizard
Not ready to draft your will? Use this Wizard to organize your assets and your goals.
Note: Information entered in the LegacyPlanner is not held by JMU – it's for personal use.
Make a Qualified Charitable Distribution
Learn More
IRA Charitable Rollover (QCD) Tool
70 ½ or older? Make a "Tax-Free" Gift Through Your IRA. The Qualified Charitable Distribution (QCD) is an excellent way to show your support for James Madison University and receive tax benefits in return.
Tip of the Week
Variety is the spice of giving.
You can give almost any kind of highly appreciated property—such as closely-held stock, real estate, partnership interests, or valuable art—to a charitable remainder trust and receive major tax and income benefits.
So, all at once, you can:
Receive income for life
Take a charitable tax deduction
Avoid all capital gains tax
Support the mission of James Madison University
You can even allow your assets to accumulate tax-free until you "turn on the income spigot" at retirement or some other future event, such as the start of your child's education.
Read more, email us, or contact us at 540-568-8938.
The Madison Founders Society
Members of the Madison Founders Society have expressed their commitment to James Madison University through a very special and important form of financial support.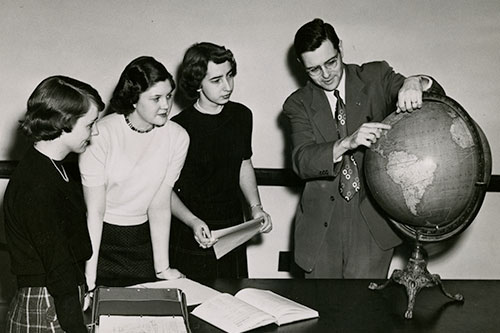 Plan-a-Gift ™
Interactive Plan-a-Gift™ will recommend the best gift plan to meet your individual needs based on your age, goals and assets, and will help James Madison University at the same time.